Looking for a dreamy vacation in the Caribbean? I may have found the island for you!
Antigua – 'The Land of Sea and Sun'.
Located on the Caribbean Sea, with a population of only 80,000, it has stretches of beautiful white-sand beaches with turquoise blue water. Antigua and Barbuda are a twin-island country located between the Caribbean Sea and the Atlantic Ocean.
We visited this lovely island for a week at the end of June 2018, and stayed at the Cocos hotel-couples only, all inclusive. If you like rustic hotels, with all- wooden cottages on the inside, and outdoor showers, and a plunge pool on the deck, with the West Indian charm and hospitality, you'll love Cocos hotel.
Get ready to view my captures of this gorgeous island.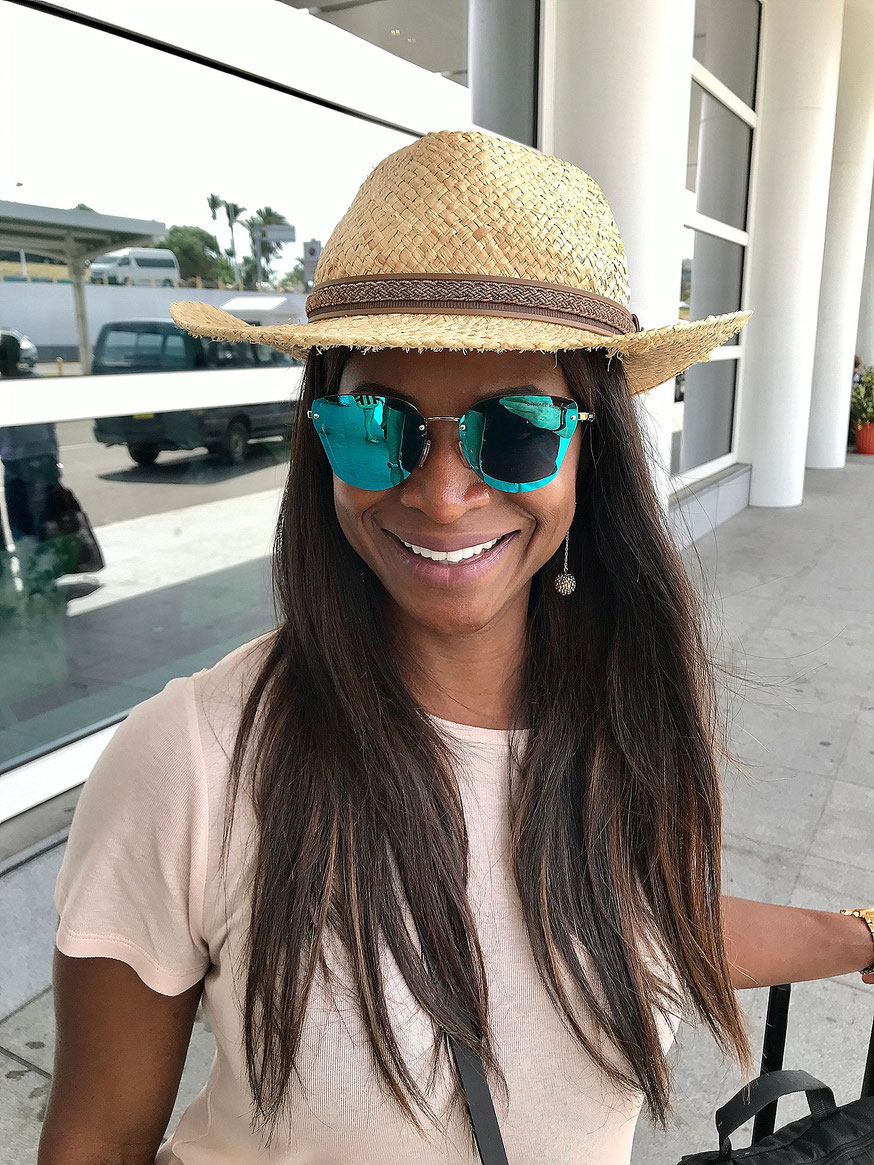 Arriving at the beautiful V.C Bird International airport in Antigua.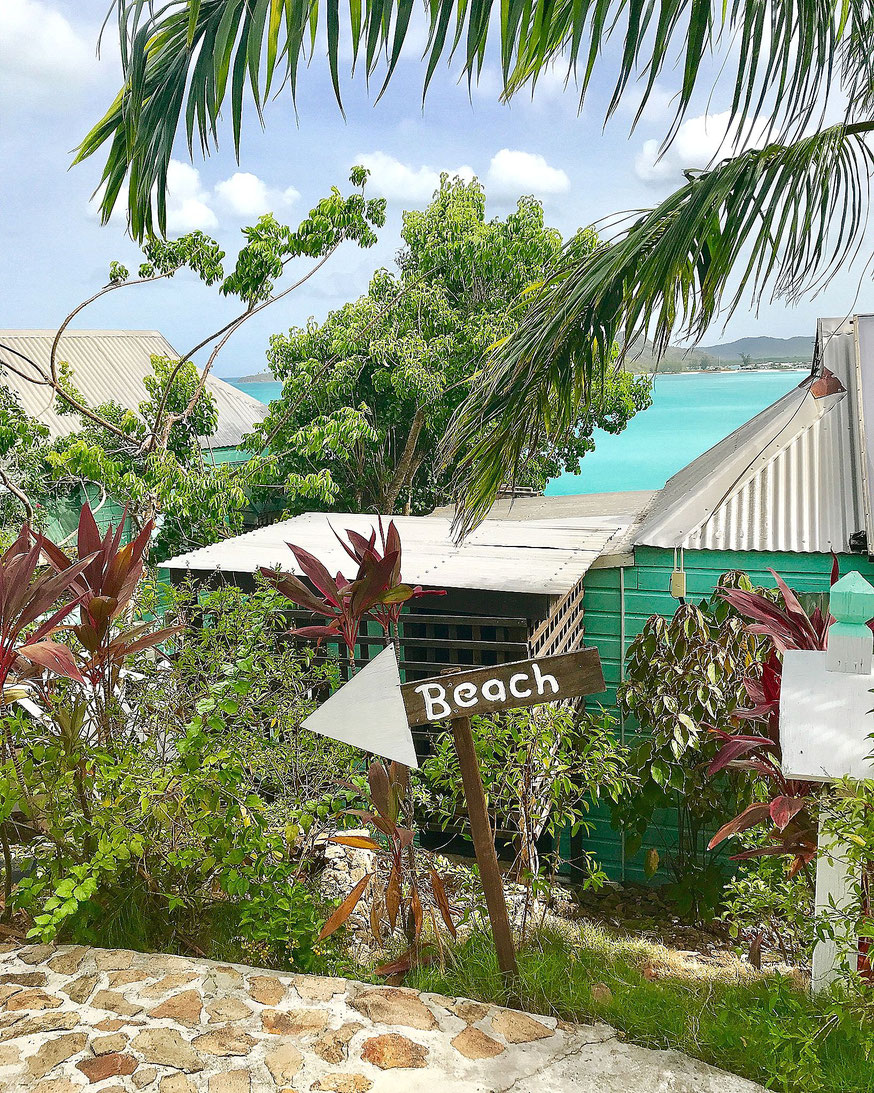 Arriving at the gorgeous, rustic, couples only Cocos hotel, perched on a lush green hillside.
Where is the beach please?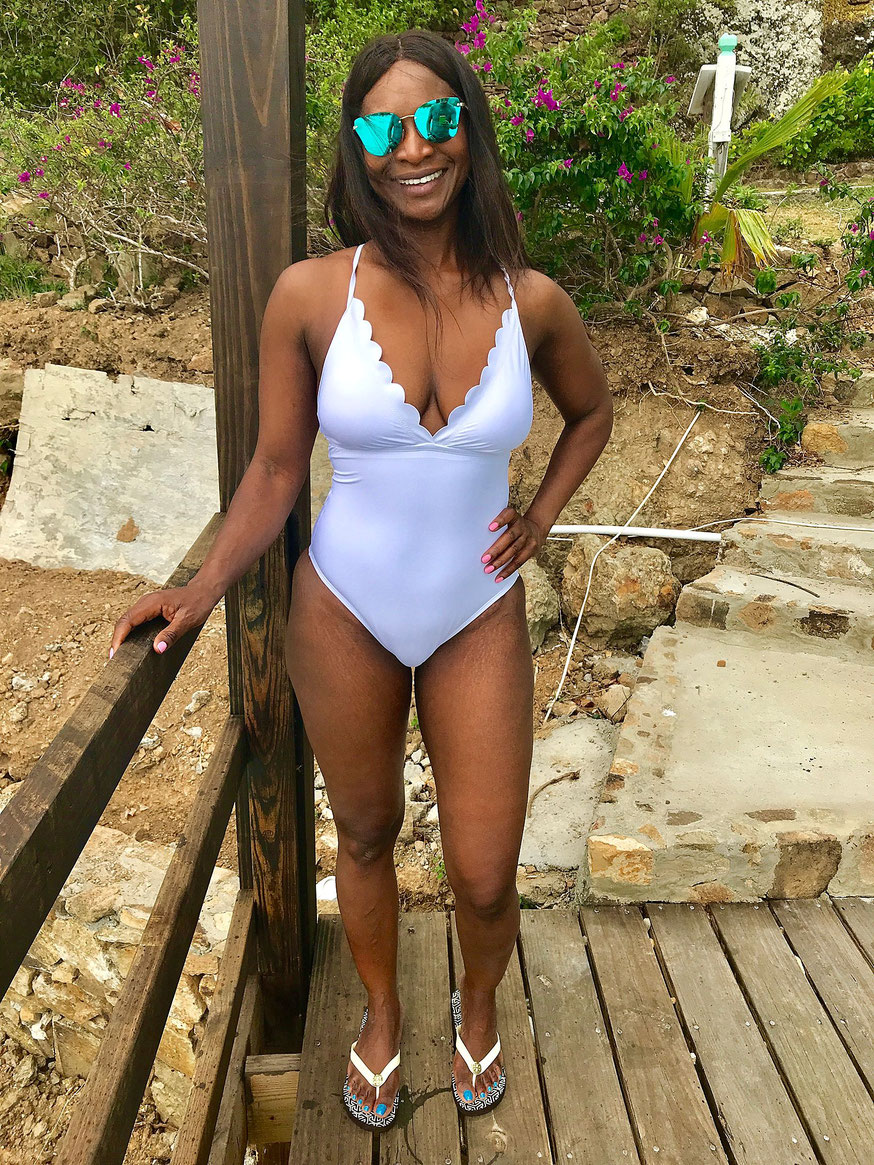 Ready to take in the sun️️
️
️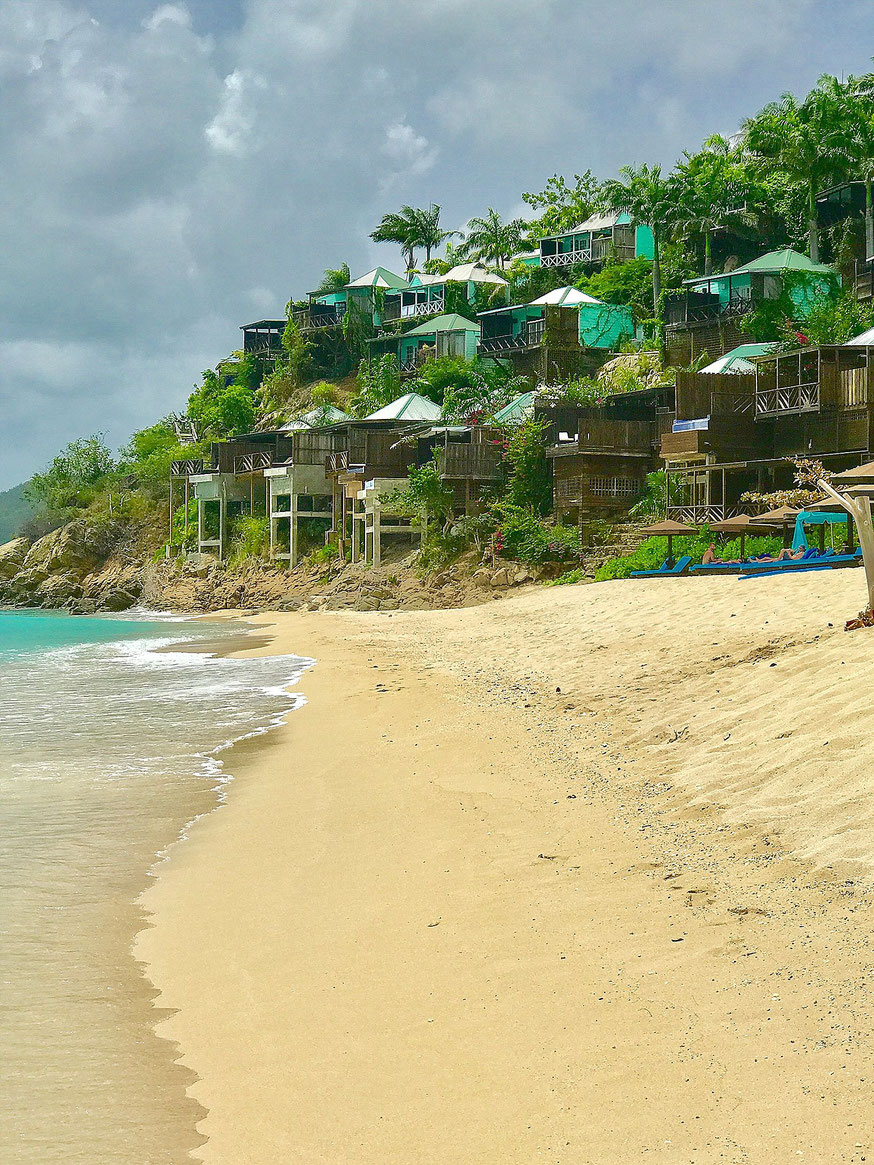 Does a Caribbean seaside view get better than this?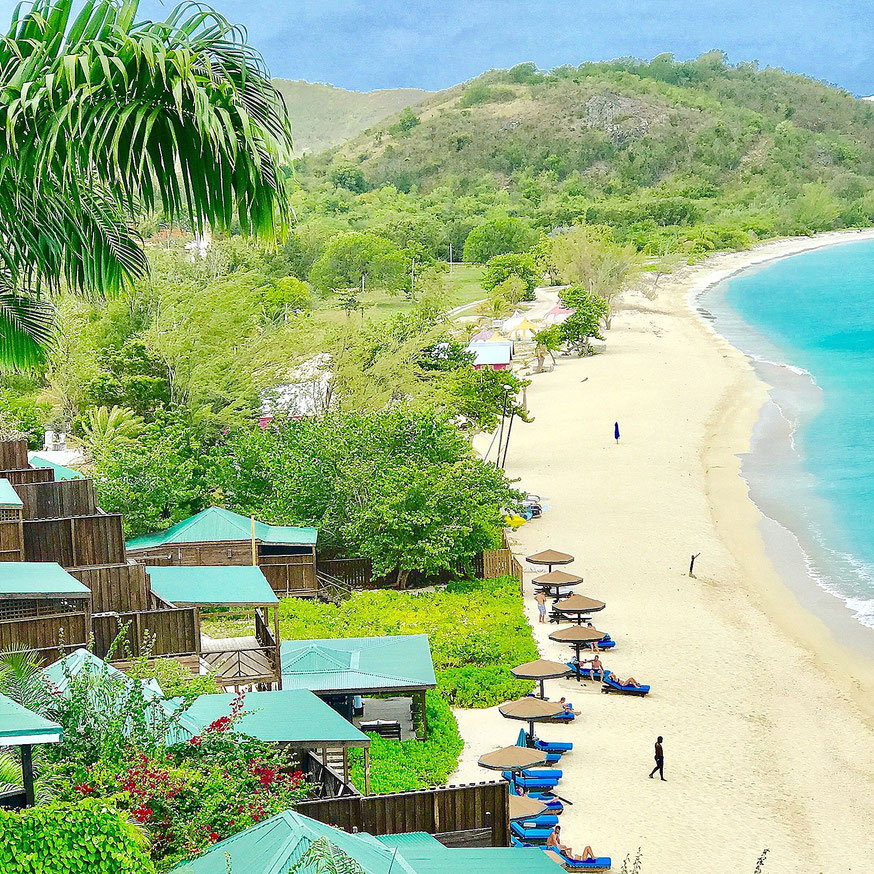 The cottages all stacked up on a lush green landscape. Notice the fine powdery sand? Paradise!!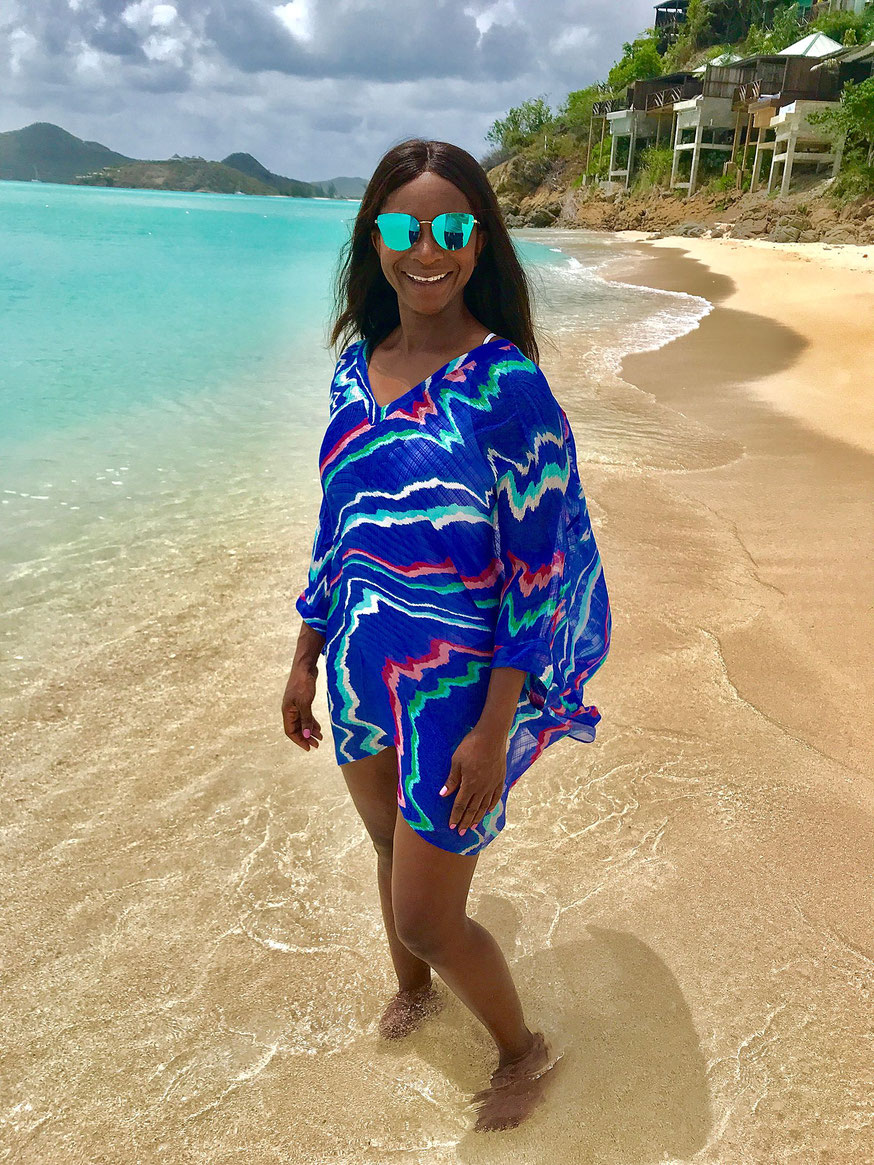 Turquoise blue waters, white-sand beach, lush green vegetation all over the resort!!!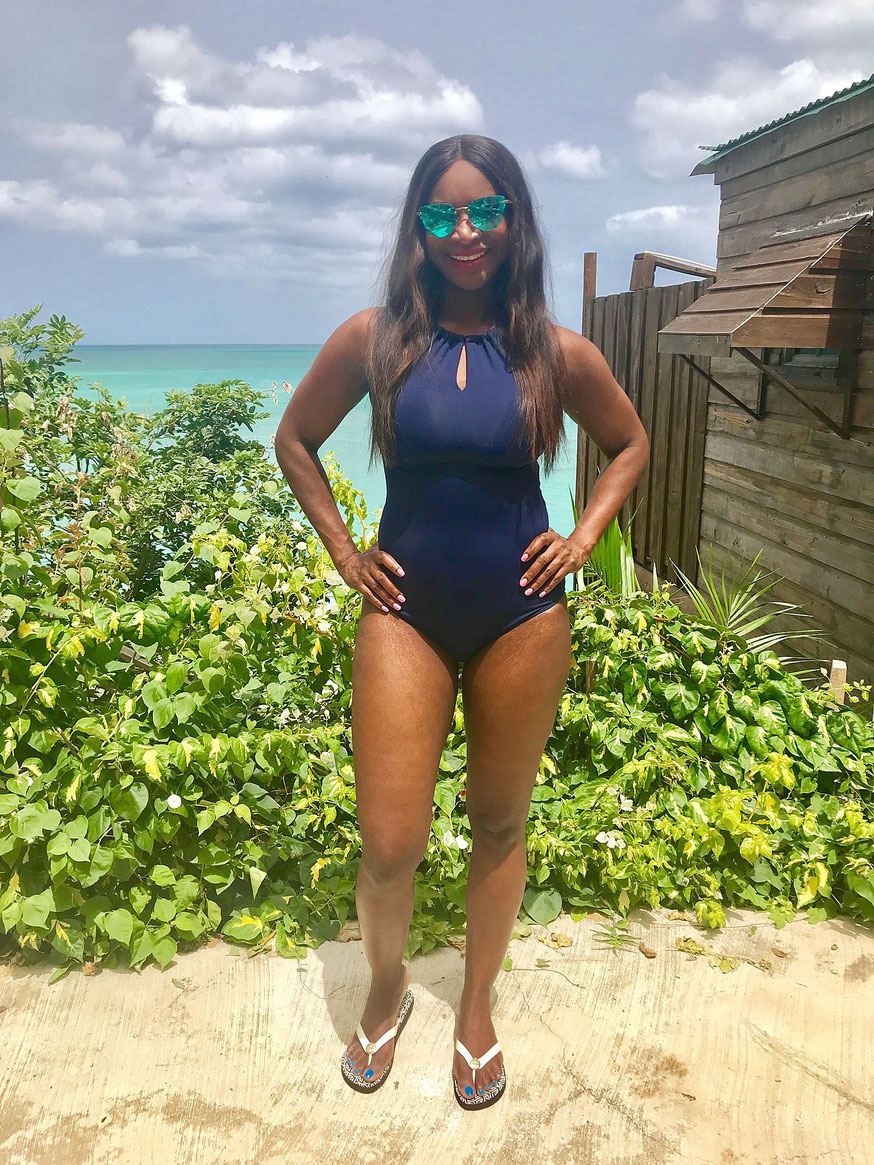 I know…..my sunglasses match the color of the ocean… Lol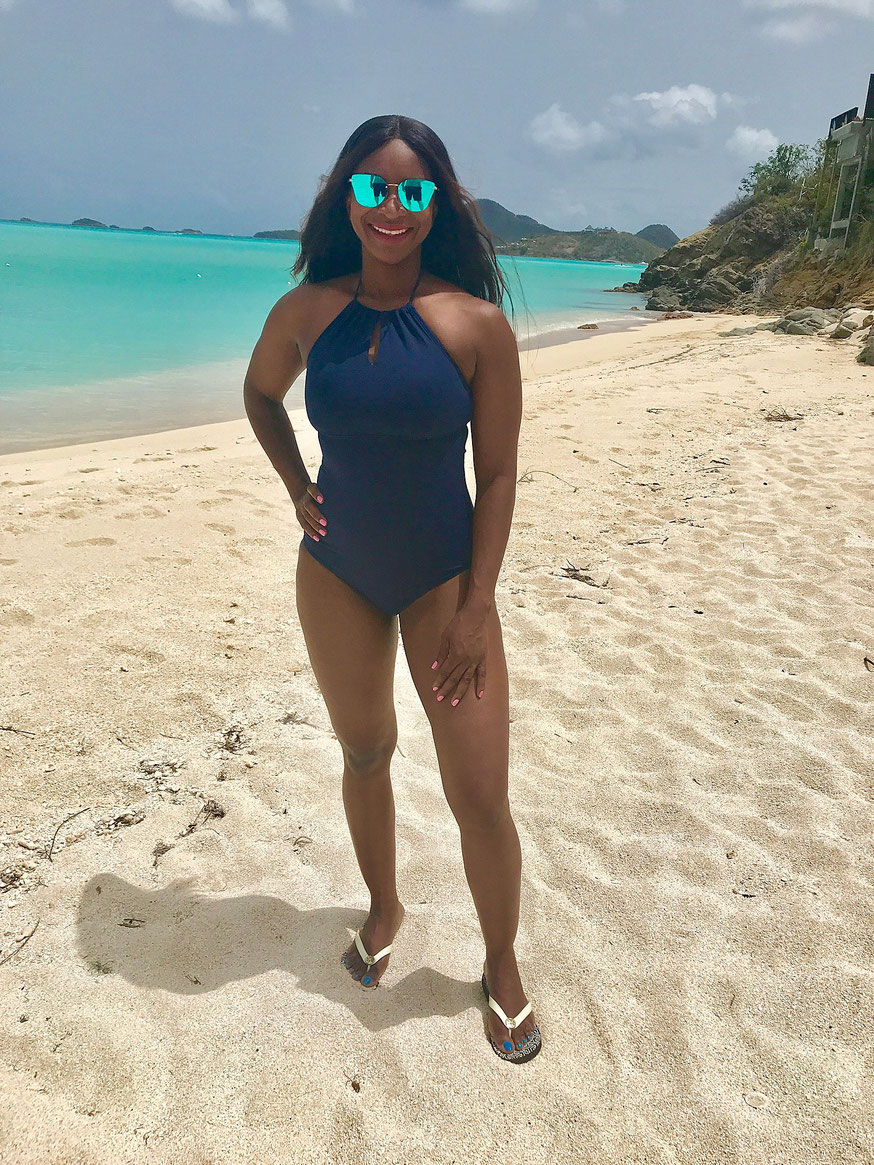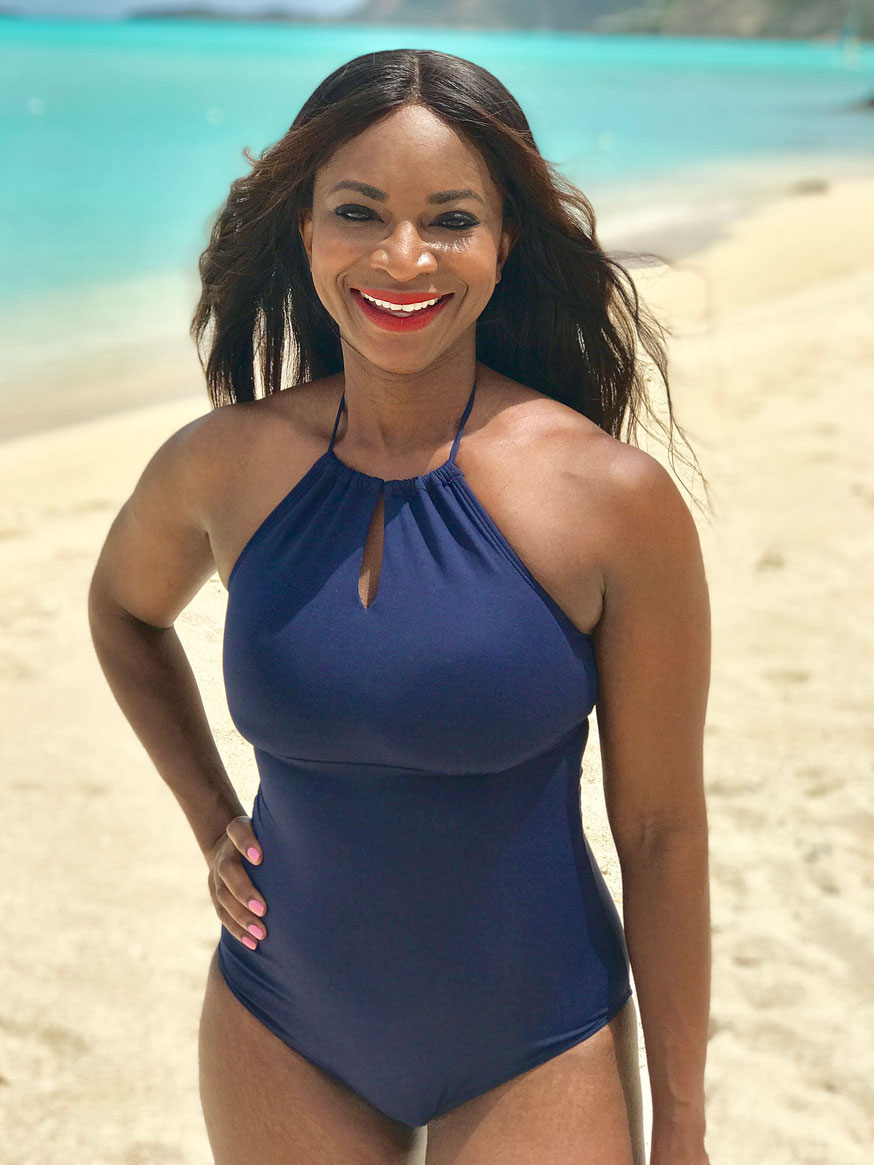 Sun kissed skin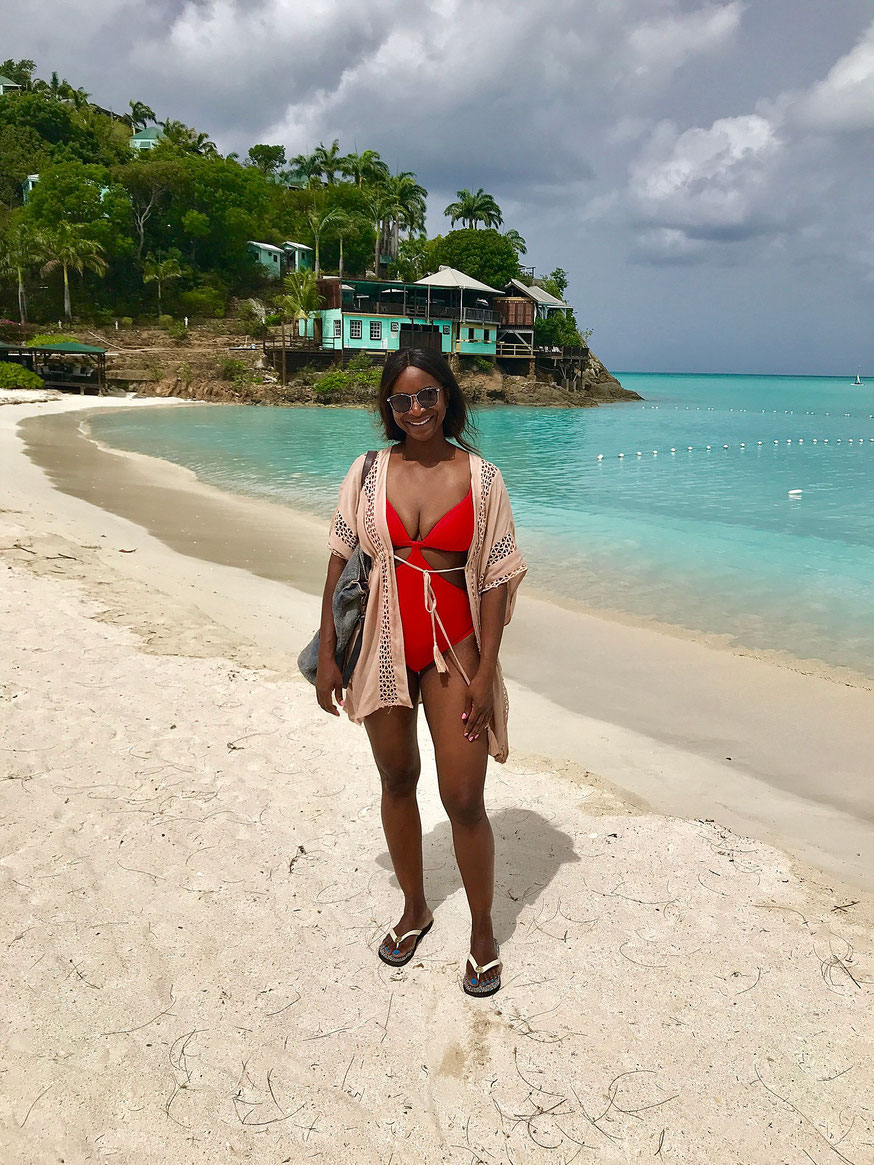 Can I tempt you some more? Are you planning your dream vacation yet?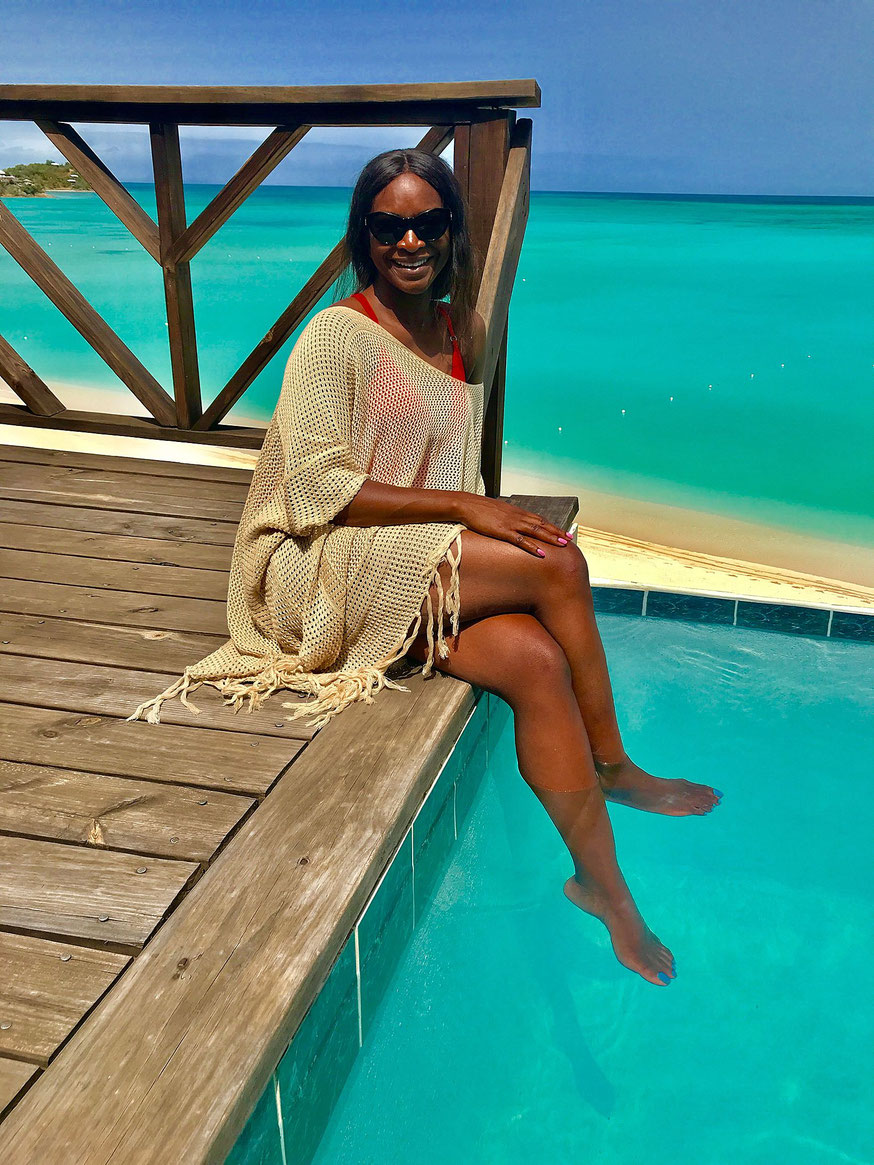 Perfect cool plunge pool. When it's 85 degrees in the Caribbean, there's nothing like cooling off in a plunge pool! Trust me—this feels so good…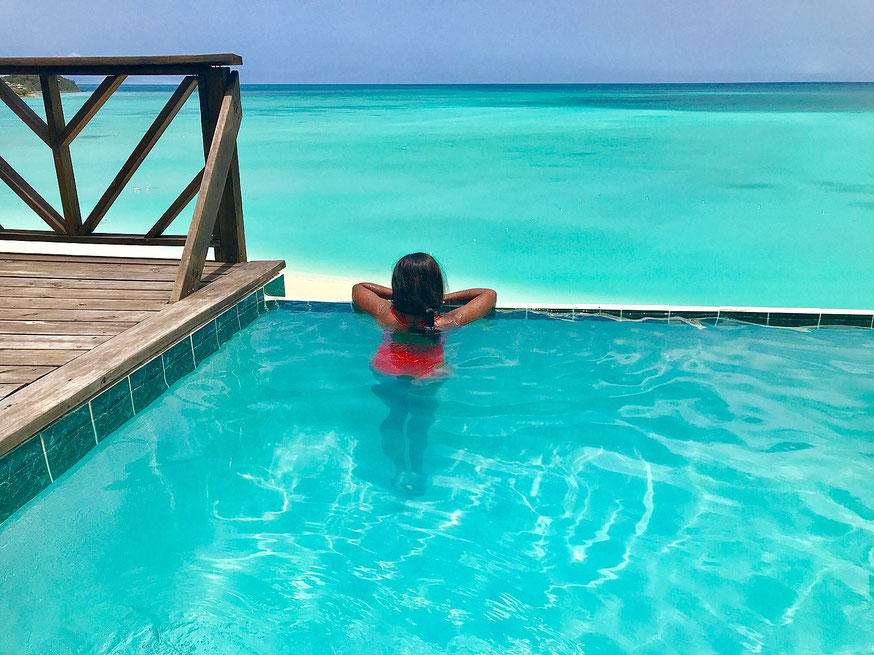 Hmmmmmmm…..time can stop here…..paradise!!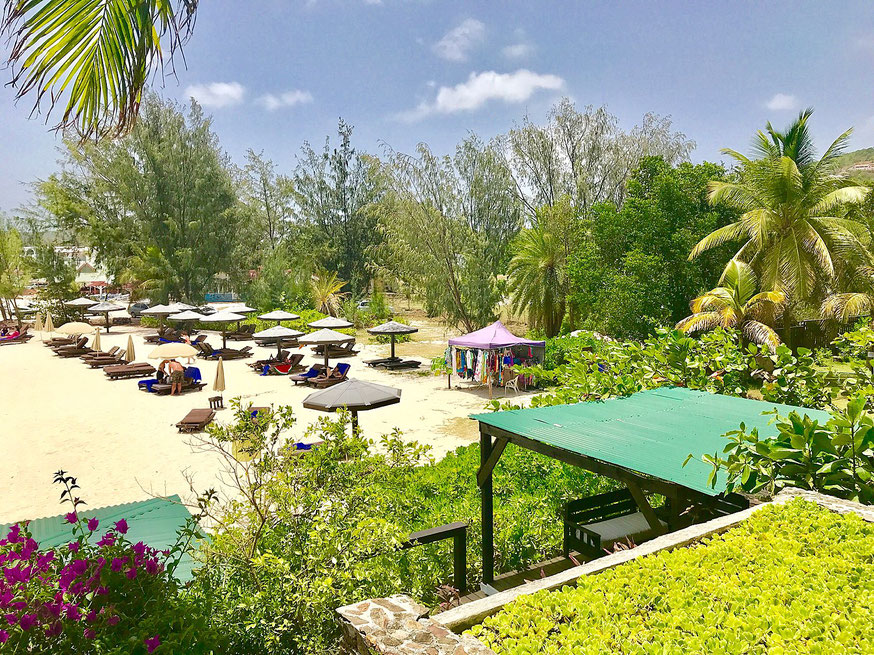 So lush! So green! So beautiful!!!
---
Time to explore Antigua outside the resort.
I always venture out of the resort on any vacation I'm on, so as to have a good authentic feel of the island.
We hired a taxi and headed out.
First stop…first thing first….Jamaican patties. If you love patties like I do, you must visit The Patty Hut. Located 30 minutes from Cocos hotel in St John's, the ride was worth it!!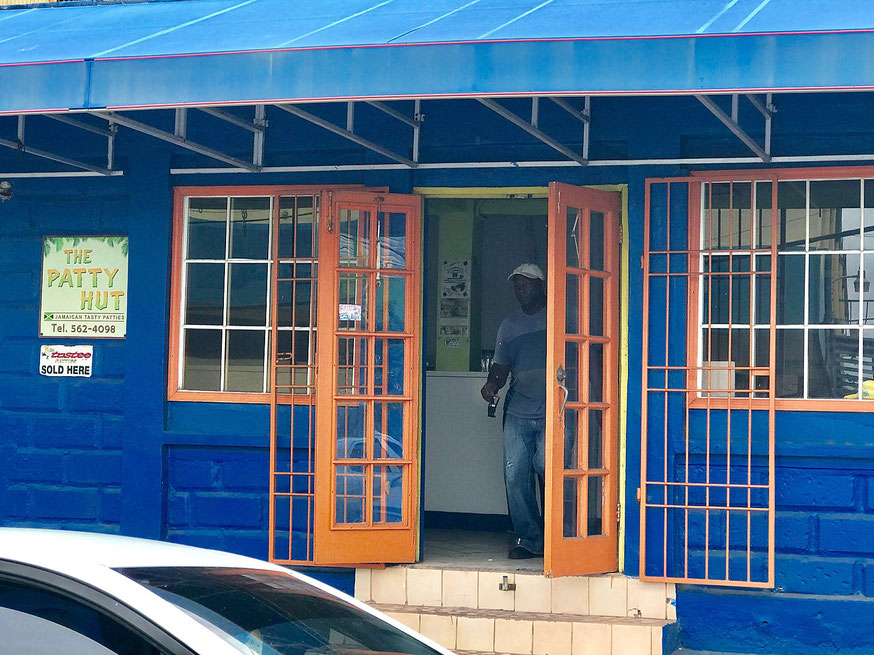 #1 patty place in Antigua.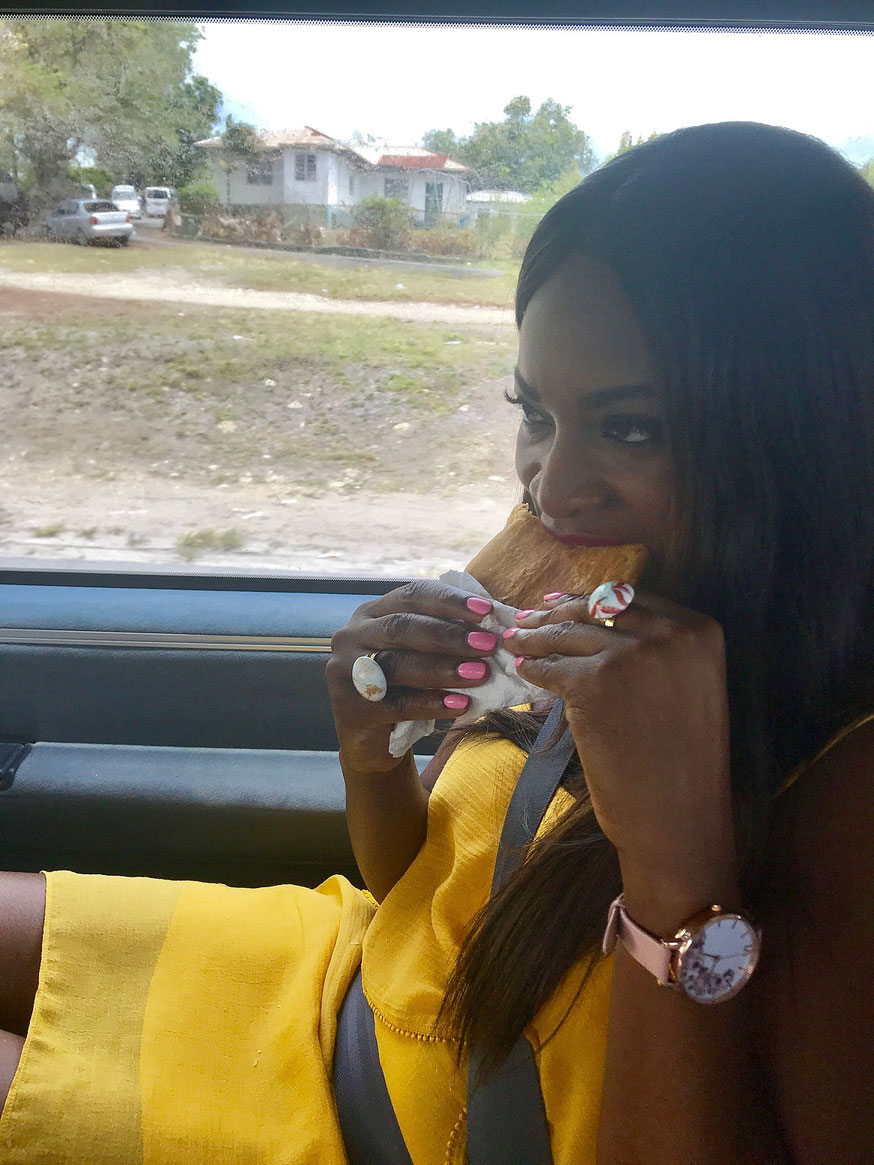 Yum yum yum. We had 2 patties each-1 beef, 1 chicken….sooooo good!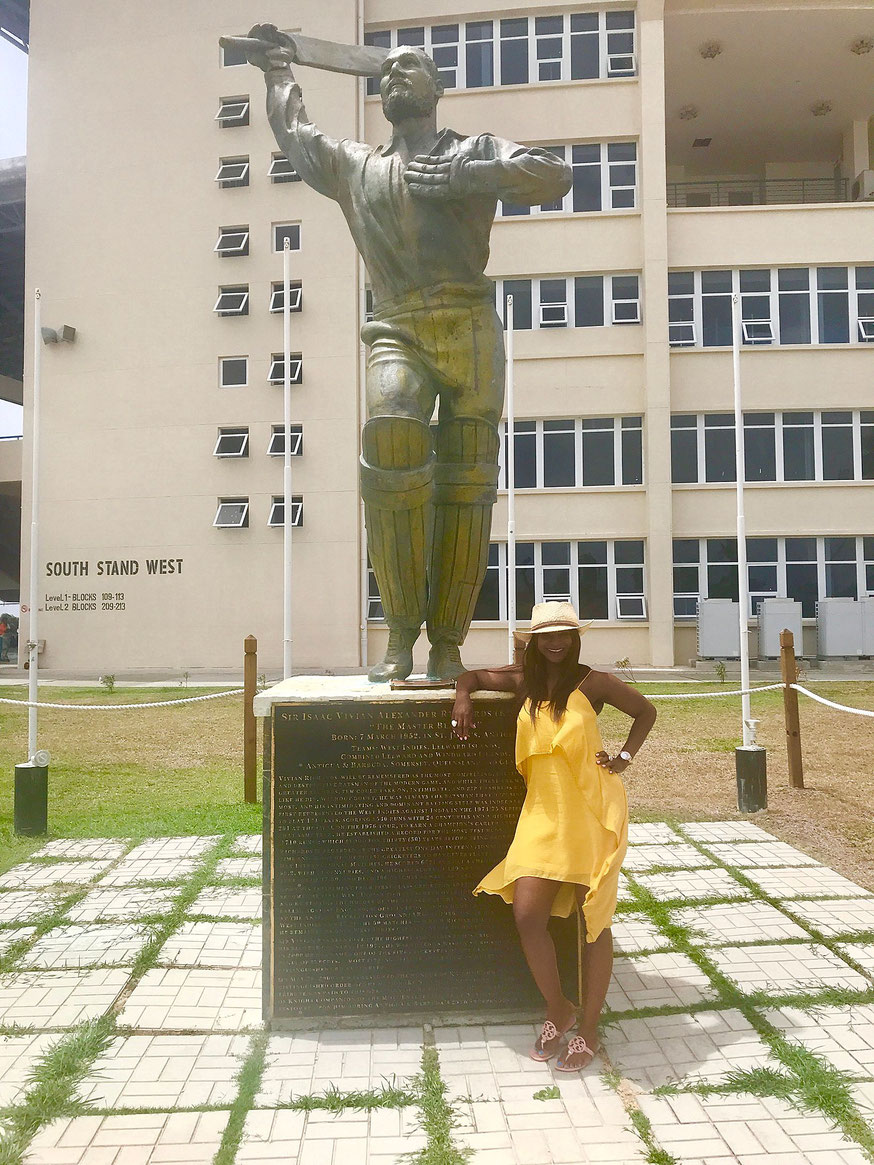 At the Sir Vivian Richards Cricket Stadium. That's him next to me….was captain of the team for years and voted as one of the top 5 cricketers of the century!! Today he serves as commentator and team mentor.

Panoramic view of the stadium. I had no idea Antigua was known for cricket!!! This stadium seats 10,000.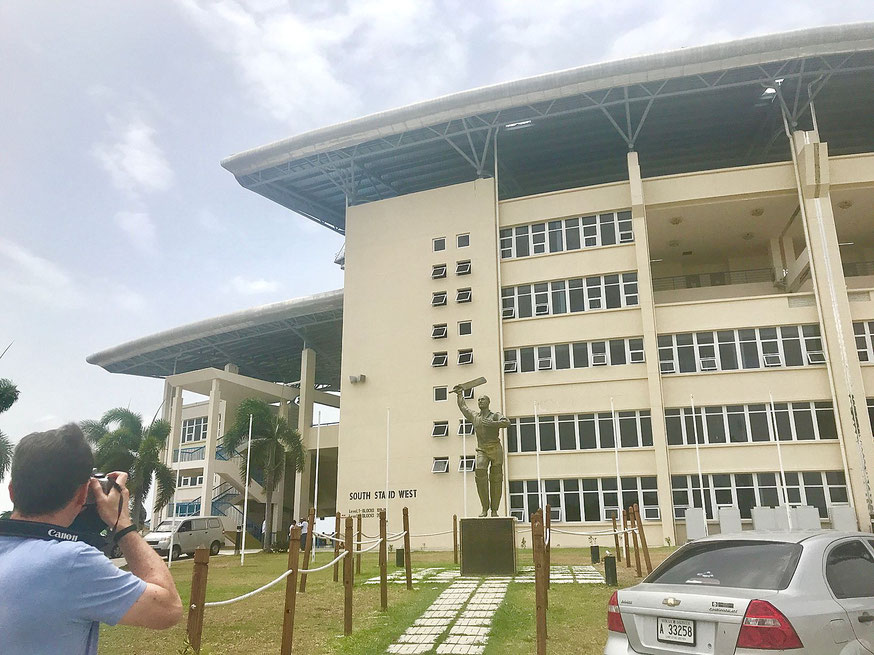 More shots at the famous Sir Viv Richards Cricket grounds.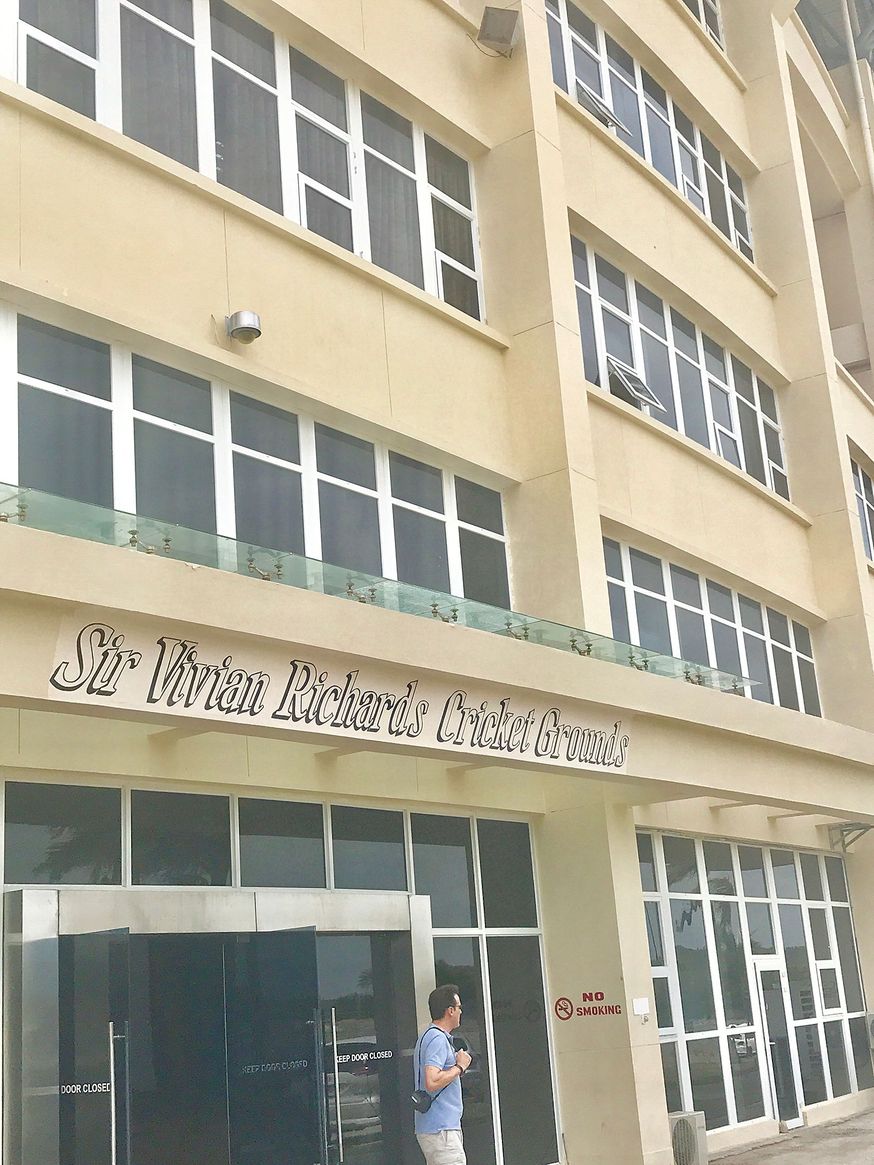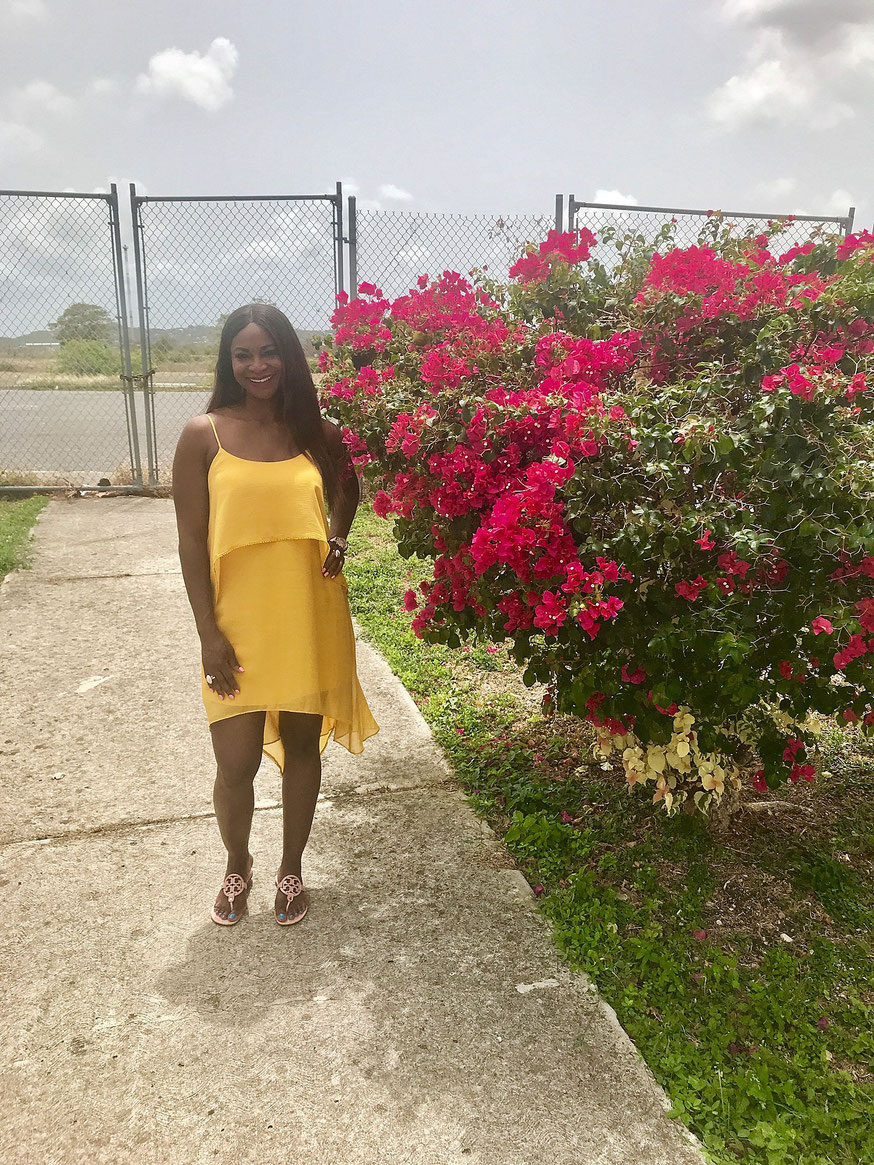 Must catch a shot outside the stadium by the pretty flowers!